TOOLS TO MAKE LIFE EASIER
Teleseminar Tool
Prospects might spend 60 seconds on your website, but they'll spend 50 or more MINUTES with you on a teleseminar.  That makes teleseminars one of the most underutilized tools in marketing.  Here's the teleseminar tool I recommend:  INSTANT TELESEMINAR .
Connecting Tool
We receive an average of 100 emails per day in our inbox, while the number of cards landing in our mailbox dwindles each year.  I use an app to send out customized and p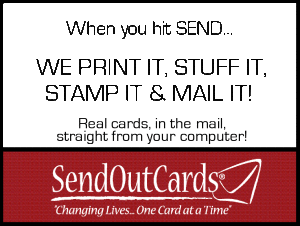 ersonalized cards to my customers.   If you want to here more, let's talk about SEND OUT CARDS.
Post Planner
A tool to help automated some of your social media posting.   You can schedule your content and the tool has proven content to post in various categories.   Let's talk about POST PLANNER.
Books
The War of Art by Steven Pressfield is a great book on fighting that voice of resistence inside you.
Fierce Conversations  by Susan Scott.  Read about increasing clarity and improving understanding.  We need to listen to our clients to understand them so we can serve them well.