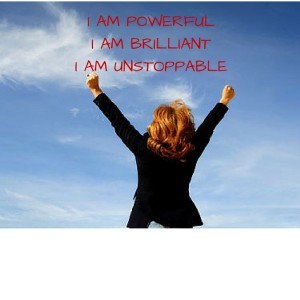 My Last post boasted of being empowered.   I thought more and more about what that meant to me and I decided to look it up and see what Webster had to say.   Empowered is defined as giving power or official authority (to someone).   The more I thought about this  I realized I already have my power.. and so do you.   We do not need someone's permission to be powerful.    The question is what do I want to do with my power?   How will I use it?  Once I figure that out how can my voice be heard through all the chatter?
To start with decide what do I want to say… what do I want to stand for.   For me,   I want to shine out my BRILLIANCE to the world and support others in doing the same for them.  I want to live my life to its fullest.  At times, we become complacent and get too comfortable. That was me., but now I'm venturing out of my comfort zone and becoming more and more comfortable being uncomfortable. Let's all realize our passions and show the world what we are made of.   We all have our UNIQUE BRILLIANCE.
Secondly, what mountain top (or platform) will I choose to share with the world and what corner of the world (audience) do I want to speak to?  I'm using my experience in marketing  and online platforms as a launching pad and talking to entrepreneurs and small businesses.   What will be yours?   Lastly,  you need to speak the same language.   It doesn't matter if it is your friend across the table form you or in a full conference room you need to be speaking the same language. One way is to listen and understand your corner of the world.  Listen to their words, their tone and mirror back.
Now… let's get out there and light up the world with our BRILLIANCE.   Let me know what you are doing and how I can help below in the chat area.